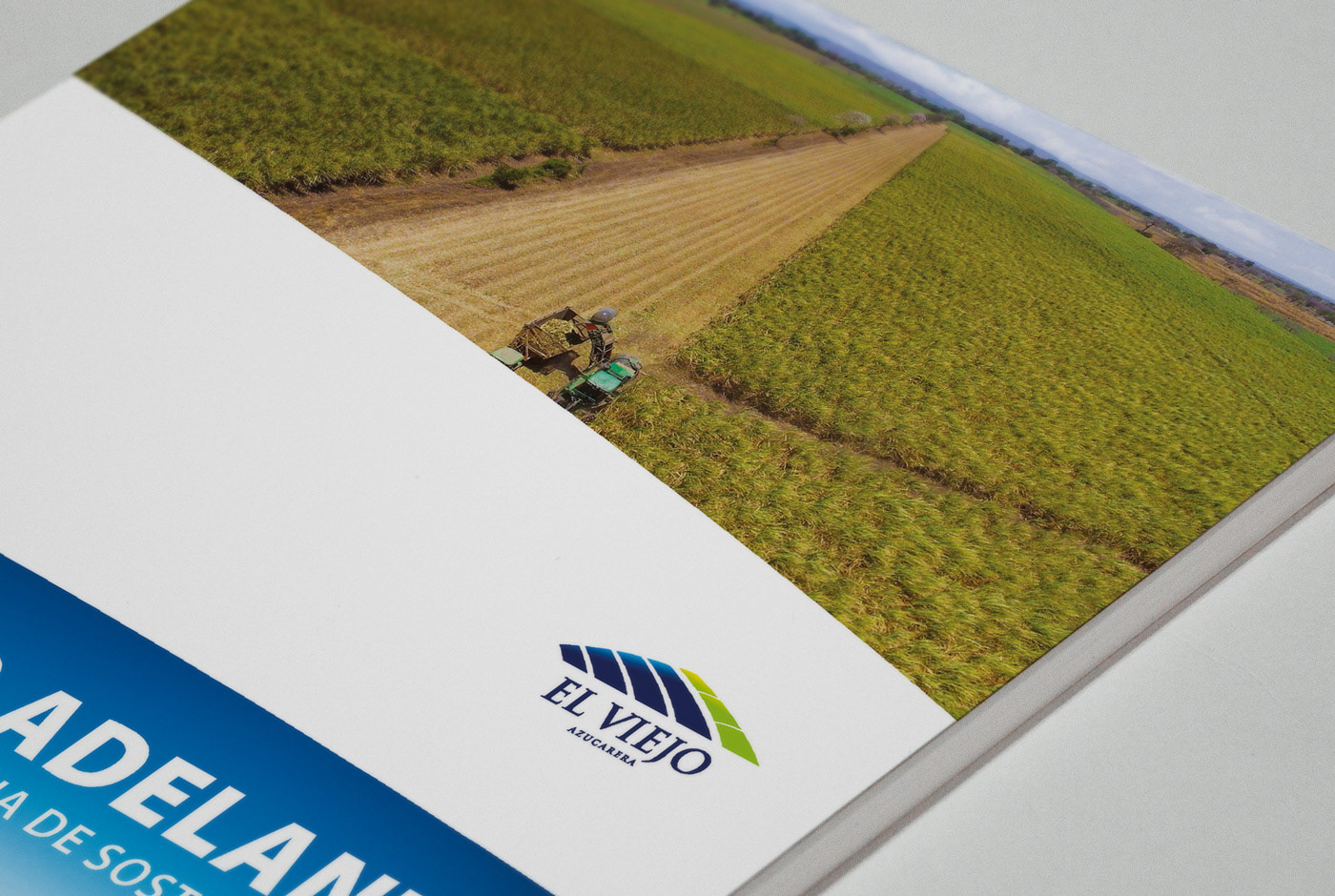 El proyecto de la Memoria de Sostenibillidad de
Azucarera El Viejo
fue realizado con la intención de darle a la institución una proyección internacional y relevancia en bancos mundiales para potenciar mucho más a la marca. No existía precedente corporativo, por lo que el proyecto fue conceptualizado y diseñado en su totalidad desde cero. Se diseñó además un sistema de iconografía para una herramienta propia de la azucarera. La memoria tuvo bastante aceptación por muchas instituciones financieras europeas, tanto así que encargó realizar la del 2017. 
The project of the Sustainability Report of the
Sugar Refinery El Viejo
was done with the intent of giving the institution an international proyection and relevance in world banks to potentiate further more the brand. There wasn't any corporate precedent, so the report was  designed and constructed at Kerigma from the ground-up. An iconographic system was also designed to work within a corporate tool inside the institution. The report has enjoyed success and acceptance from various banks within the last year, and because of this, the 2017 report was also commissioned to us.